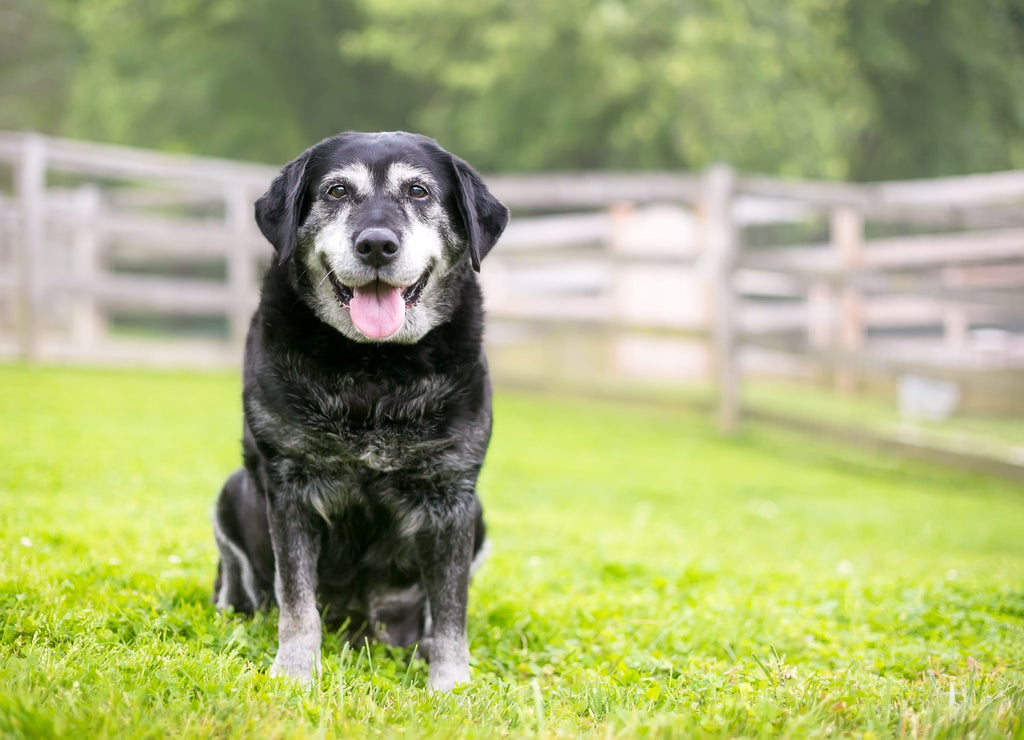 Another month, another pet-related holiday! November is National Senior Pet Month, a month devoted to adopting, caring for, and loving senior pets. Some of my siblings and I are considered "senior," but what exactly does that mean?
Ages
Since pets' lifespans are so much shorter than humans', a "senior" is usually designated as being over the age of 10-12 for a cat, and for a dog, it is 11 years for a small dog (like a Chihuahua) or as young as 5-6 for an extra-large breed (like a Great Dane). The old adage of dogs aging 7 years for each calendar year isn't really accurate anymore as veterinarians have studied this more carefully over the years.
Care
Once pets get into those senior years, they require a different level of care in order to keep them as healthy as possible and to minimize those aging issues like arthritis or cataracts. A senior pet should have an annual wellness exam with the vet so they can run blood work, check their joints for signs of arthritis, and give them a full check-up.
Diet
Most pets don't need special senior diets! Parents just need to keep their weight down and ensure their diet has plenty of protein. However, The Hipster Hound does offer food for reduced activity and joint supplements like chondroitin and glucosamine.
Exercise
Seniors aren't as active as they were when they were younger, but it's still important to keep them moving. However, cutting back on the intensity or length of time for daily walks or hikes can help.
Aches and Pains
Rest, Ice, Compression, Elevation (RICE) – the mantra for doctors and physical therapists relative to human orthopedic issues, works for pets, too! If that 15-minute walk turned into an hour because the fall leaves were out, a senior pet's joints may benefit from a little RICE treatment.
Adopting a Senior Pet
Unfortunately, despite all the benefits of adopting a senior pet, they are typically the most difficult for shelters and rescues to place and the first in line for euthanasia when space becomes an issue at the shelter. Everyone wants a puppy or a younger pet, but there are significant benefits to adopting a senior cat or dog:
They are already potty trained!
There's no teething or sharp-as-pins puppy teeth or teething to deal with.
They typically come with some training and know the basics as well as how to walk on a leash.
They are usually past the rambunctiousness and misbehaviors of youth and are happy to have a warm, quiet place to sleep and be loved.
Next time any human is thinking about adding another pet to their family, they should seriously consider a senior. Yes, they will have fewer years left to live, but that pet will be forever grateful for giving them their final forever home and loving them through their final years.
Senior Pet Support
My mom, Tonya, and the trained staff at The Hipster Hound are senior pet EXPERTS! All pet parents should look to The Hipster Hound as their neighborhood resource in giving their senior pet the best life!
And don't forget - senior dogs still want to have fun! They will have a blast at doggy daycare with other dogs of ALL ages! Also, The Hipster Hound sells supplements, protein-packed food, and other supplies all humans may need to take care of their senior pets! Just check out the website for products or stop by the Diamond Causeway location in person!
Woof,
Rex, The Original Hipster Hound