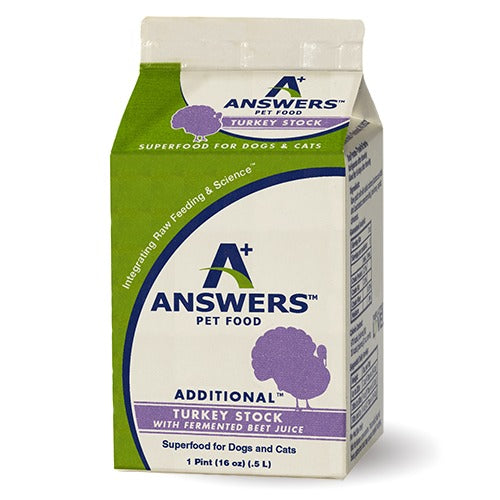 FERMENTED BONE BROTHS
Superfood for dogs and cats of all life stages.
Intended for intermittent or supplemental feeding.
AdditionalTM Fermented Fish Stock and Turkey Stock with Fermented Beet Juice are an excellent biodiverse wholefood source. As superfoods with complex nutrients, our broths are sustainably and responsibly sourced, have easy-to-digest proteins, highly absorbable enzymes, and naturally occurring vitamins and minerals. An efficient and diverse nutrient profile that is superb as a nutritional aid for any meal.