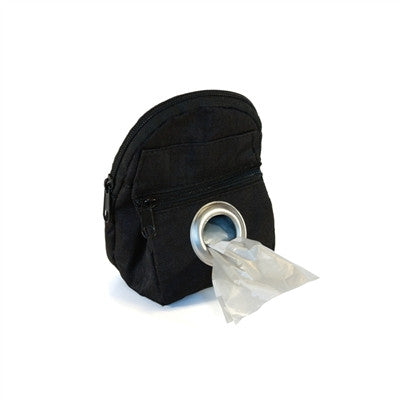 Attractively designed, Green, Pink and Black Backpack cloth dispensers hold one (20 bags) roll of biodegradable pet waste bags.
POOCH POUCH conveniently attaches to any leash for extreme portability and ease of use so you'll always have bags with you. Plus, POOCH POUCH has extra room for doggie treats, driver's license, money or keys.
Made with d2w Controlled Life Plastic Technology which is designed not to last forever and does not cost the earth.