Rok 54" Stretch Dog Leash, Medium
ROK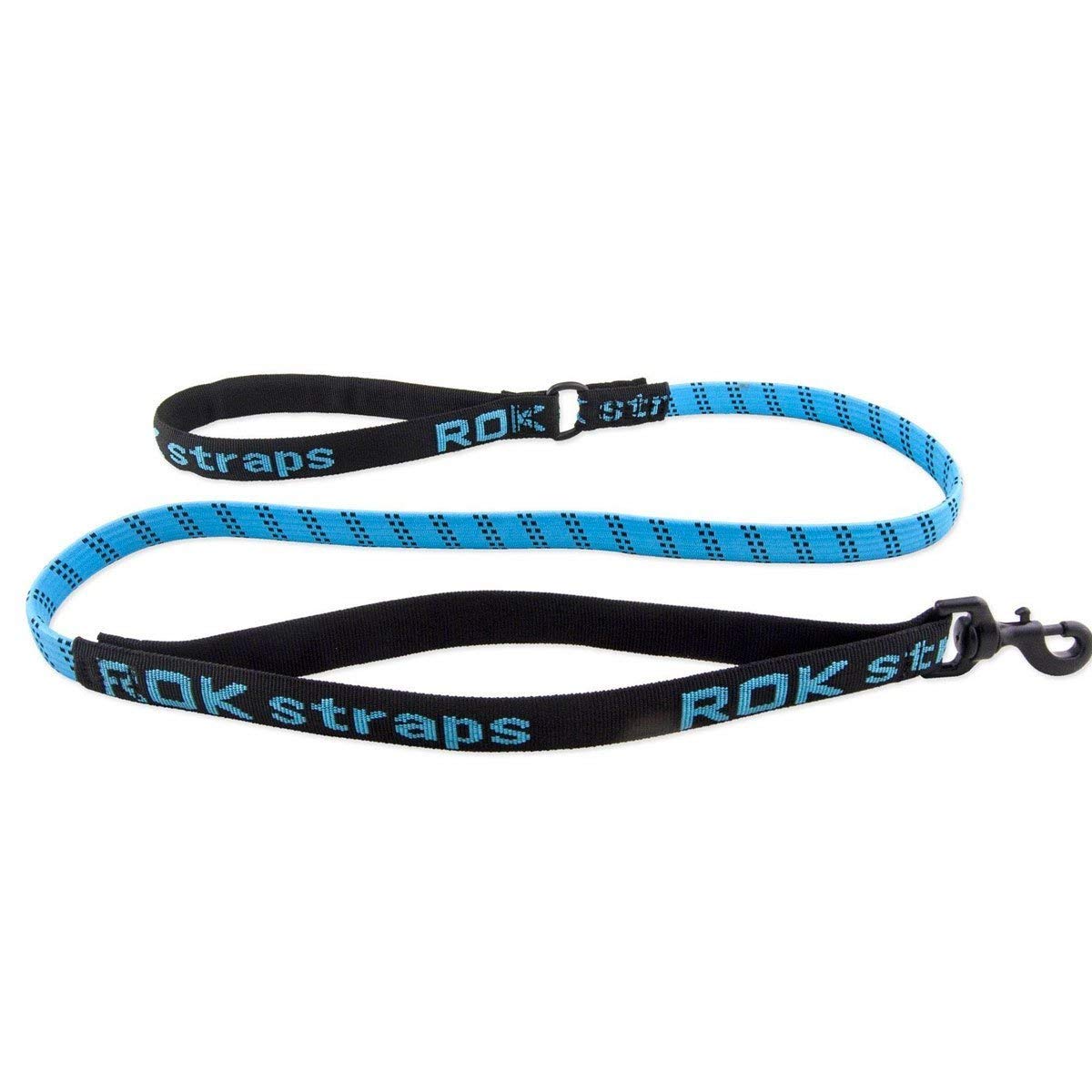 The ROK DOG Leash is a highly durable stretch leash for all dogs up to 60 lbs. The stretch feature absorbs the jolt of a dog that pulls and saves your shoulder, arm and hand in the process. A unique double handle lets you pull the dog close to you, if needed.
Sporty dogs & owners play without the jolt! Saves your back!
Stretch core absorbs the pull & helps train! 
Lower traffic leader holds dog close! Excellent for Training!
Patented Solid Rubber Core runs the length of the leash!
Tightly knit polyester braiding on the outside!
Solid Brass D-Ring: perfect place for your poop bags or car keys!
Wear & UV resistant, durable & strong! Easy to Clean!
Durable Solid Brass Snap Hook
All medium leashes are 3/4" wide, 54" long, and stretch 30%.