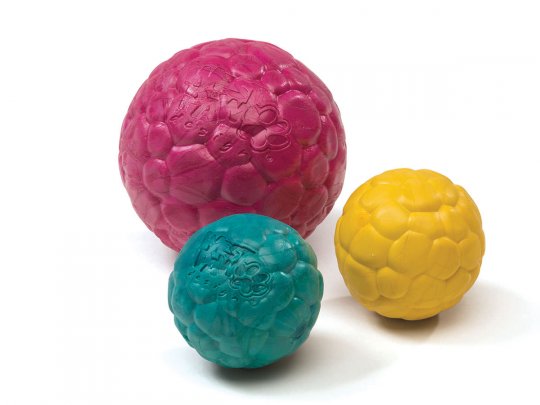 Light, bouncy and soft enough for dogs to catch with their mouths', Boz® (rhymes with nose) is a floatable dog ball that has a durable exterior texture to engage fetch fanatics.
While human hands can't typically squish Boz, dogs can compress the ball between their teeth giving them a satisfying endorphin release. Better than a tennis ball, Boz is more durable, squishy and doesn't contain any toxic glues or lead. Size small fits in a standard ball thrower. Small size measures 2.5" and large measures 4".
Made in US. Good for moderate chewers.