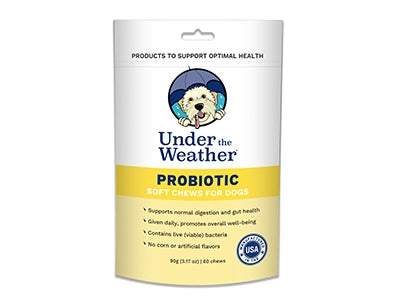 Under the Weather Probiotic soft chews support normal appetite, digestion and gut health.
Contains live (viable) bacteria to help dogs maintain the right balance of beneficial bacteria in the gut.
When given daily, promotes overall well-being in dogs of all ages.
Manufactured in Vermont, this formula contains no corn, artificial flavors or dyes. Just the best for your dog!