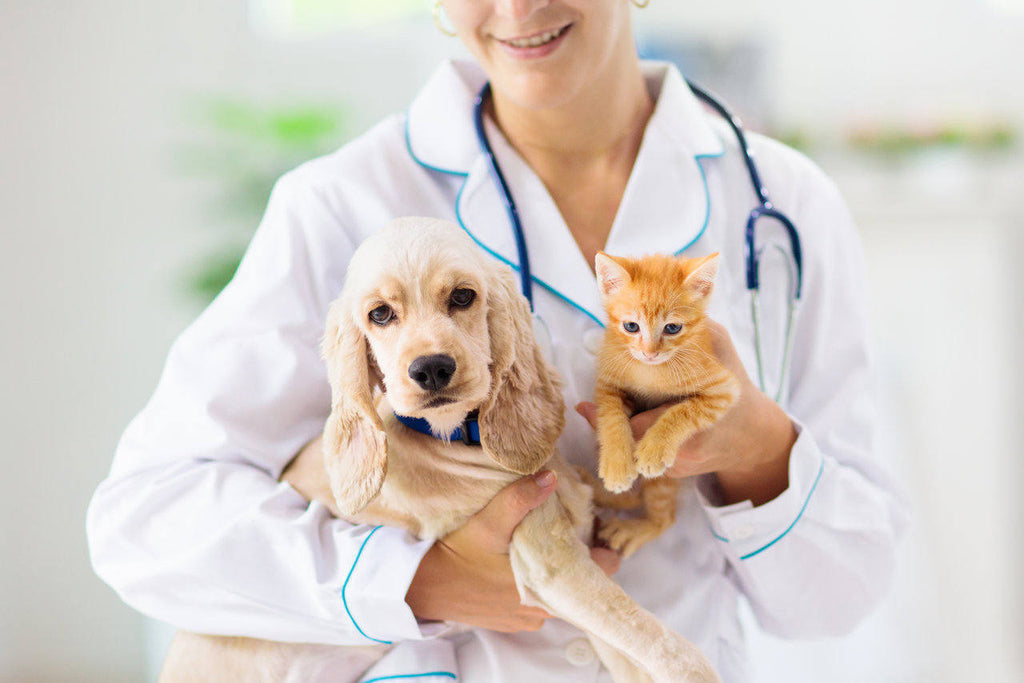 September is National Pet Insurance Month. This month is dedicated to raising awareness about pet insurance and the value and peace of mind it brings pet parents. I didn't even know us pets could be insured until my mom, Tonya, looked into it! Surprisingly, it works just like human health insurance, but there's a lot of factors to consider when choosing a pet insurance provider, so first, let's talk more in depth about what pet insurance is.
What is Pet Health Insurance?
Pet insurance is coverage designed to provide pet parents with financial protection against expensive medical costs. By helping parents deal with the cost of care, pet insurance can put them in a better position to make decisions about their pet's medical needs without putting cost first.
Pet parents will pay a monthly premium that factors in the pet's age and health. When you visit the vet for an annual exam or emergency, your human will submit an insurance claim and are reimbursed for a portion of that vet visit. Most plans cover accidents, illnesses, and wellness checks, and some even offer riders to cover specific illnesses.
With ongoing advances in the veterinary profession, there are more medical options available for the treatment of accidents and illnesses today, but it all comes at a cost. Additionally, pet parents have higher expectations for their pet's health care and standard of living. The key is for pets to receive treatment early and quickly enough and for their humans to have the financial means to cover the cost of care.
Choosing the Right Coverage
When shopping for pet insurance, be sure to do your research and get a quote from a few reputable providers to compare the coverage options available. Not all pet insurance companies are the same, so you should ask plenty of questions in order to make an accurate comparison. To select the plan that's right for you, consider the following:
Species: Both cats and dogs need regular veterinary care and can experience medical issues or accidents. Consider that some species and breeds live longer than others, requiring a different level of commitment.
Breed: There may be medical conditions associated with your pet's breed. Knowing this can help you prepare for future medical needs. When shopping around, ask each company if they make exclusions based on breed.
Financial resources: Your ability to proactively save and be diligent about keeping up aside funds for care related to illnesses and unexpected medical situations should be considered. Ask each insurer what coverage limits exist, if any. Some insurers may have annual limits, limits for specific treatments or lifetime limits.
Ability to pay for routine vet care: Consider the financial requirements to pay for the routine care your pet will need. As well, consider any previous medical issues your pet might have that may require ongoing care. Some companies offer wellness plans that help manage the costs associated with routine care.
Value added services and add-ons: Many insurance providers offer valuable products and services in addition to pet insurance coverage.
Do your research before you buy. Ask your veterinarian, friends and neighbors for advice. Many plans offer special "friends & family" rates, so if you are a pet loving family, you might get a nice discount if the whole family signs-up. Stay safe, my friends!
Woof,
Rex, The Original Hipster Hound