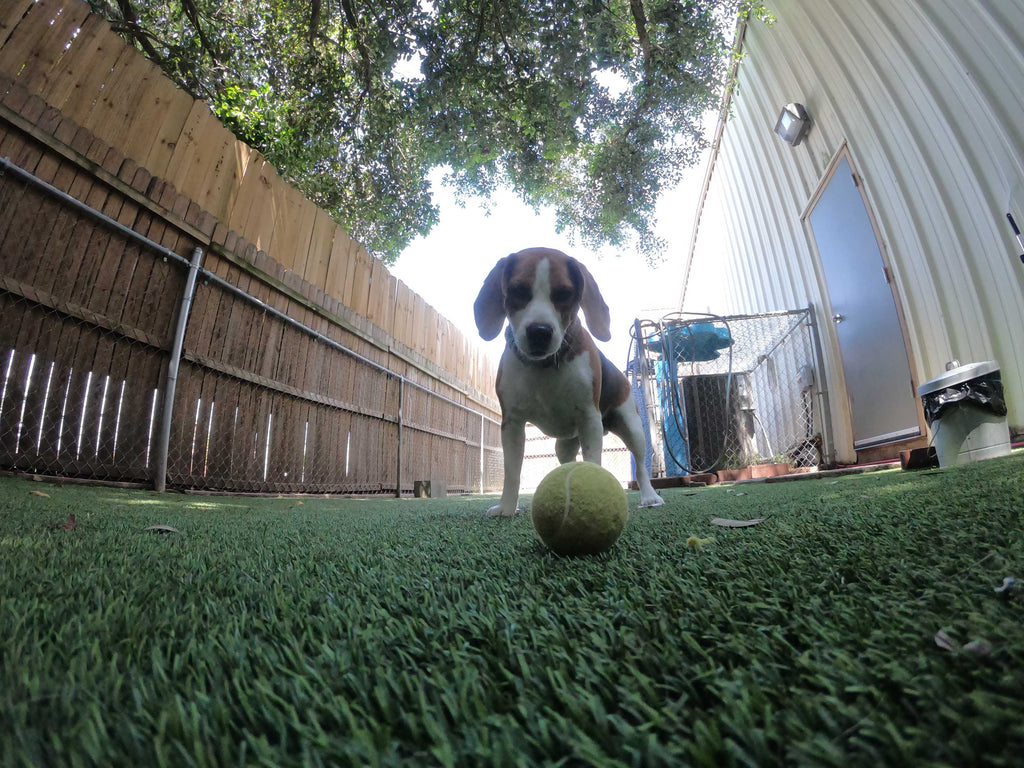 During Georgia's recent COVID-19 shelter-in-place order, my siblings and I had to find new ways to have fun. For several weeks, The Hipster Hound doggy daycare was closed, so we couldn't even go to work with our mom, Tonya! We started to feel the side effects of staying inside all the time: boredom, fatigue, lack of energy. But the isolation and change of routine also brought out mischievous behaviors that weren't so delightful, so our mom needed to figure out ways to engage us without violating the order and putting our community at risk.
Luckily, mom is pretty creative and was able to keep us busy and active during this confusing time. She found some socially responsible games and physical activities to do with us that were even fun for her!
Long, Frequent Walks
This one might seem obvious, but we went on so many long walks each day. And during every walk, we explored different paths and areas of our neighborhood that we had never been to before! We loved all the new smells and sights. Of course, we drank plenty of water before and after each walk.
Interactive Food Puzzles
Even though we would figure them out pretty quickly, mom brought home some interactive food puzzles from The Hipster Hound for us to play with. The concept of each was pretty simple: the puzzle toys provided us with mental stimulation, kept us occupied, and rewarded us with treats. Variety is the spice of life, so we really appreciated all the different ones we tried. From the Qwizl to the Toppl, we were amused for hours!
Treasure Hunt
Mom turned us into dog detectives by hiding our favorite treats around the house for us to sniff out. First, she taught us the game by tossing treats to us and saying, "Find it." Once we mastered that, she challenged us by hiding the treats in other rooms. We loved snooping all around the house, and she had fun hiding the treats in silly places!
Learn a New Trick
We used this time to brush up on some basic obedience training like sit, stay, and shake. But then mom had us aim a little higher by teaching us the name of our stuffed animals in order to have us retrieve them for her. She didn't realize just how smart we are!
Hall Ball
Never underestimate the power of a tennis ball and a long hallway. Dogs and balls are a match made in heaven. And when it comes to truly wearing us out, there is never anything better than a 10-minute game of fetch. A long, straight hallway is ideal for this version of indoor fetch. Mom would take our favorite ball and roll/throw it down the hallway, and we would go racing after it, without tearing through the rest of the house like a hurricane
What's Next?
My mom carries SO MANY interactive toys and games at The Hipster Hound. I have found all of my favorite toys there, and they keep me so busy and happy all day long. Any parent who isn't sure what they should get can just ask the expert staff. They will help guide them in the right direction so that both dog AND parent are happy with their choice!
Woof,

Rex, The Original Hipster Hound