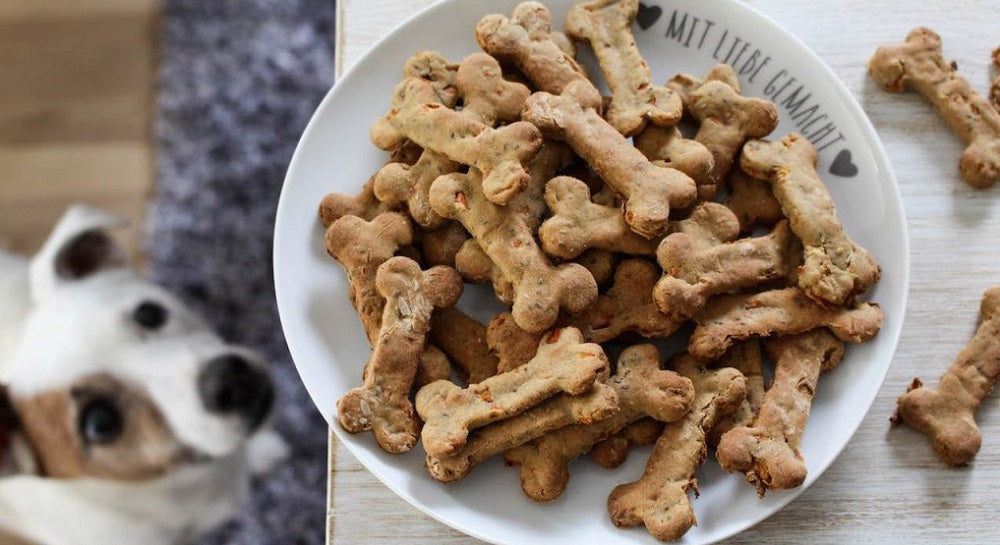 As I've mentioned in previous blog posts, I, Rex, THE Original Hipster Hound, LOVE to research and sample all the new food, treats, and merch my mom, Tonya, sells in her store. However, this year I've been trying to stay trim and keep the pounds off that I lost at Fetch Canine Rehab. So I was on the hunt for healthy snacks, and I found out just how unhealthy the popular Milk-Bone treats are! Sure, they won't kill us dogs, but there are WAY better treats I can munch on that I can eat even more in quantity. I compiled a list of healthier options below and why you should switch from Milk-Bone to these quality treats now!
Why Not Milk-Bone?
Just like with humans, dogs are what we eat. With Milk-Bone, these treats are packed with sugar, milk, beef fat, and more unhealthy ingredients that are tasty but cannot help dogs sustain a healthy lifestyle. They're basically like the McDonald's of the dog treat world. Pretty tasty, but terrible for my overall health. Milk-Bones are about 65 calories per treat(!), compared to other treats that are closer to 5 calories each. Basically, there are a lot better choices out there that are just as delicious yet much better for me.
The Hipster Hound Bites
After seeing how bad Milk-Bones and other treats made in China are, my mom decided to start making her own treats The Hipster Hound Bites are handmade in small batches and free of wheat, corn, and soy. Dehydrated for freshness, all ingredients in each bite are human grade, all-natural, and chemical-free. In fact, she uses local honey from T's Bees and bacon from Savannah River Farms. All the ingredients are sourced in the USA. Oh, and they come in four different 9 ounce varieties: The Porky Pooch, The Nutty Puppy, Hound Dog, and Mix'd Up Mutt.
Primal Treats
Primal treats are made from high-quality, single protein sources making them a healthy choice for all pets, especially those with allergies or food sensitivities. Primal treats are humanely sourced, manufactured in the USA, and contain no synthetic vitamins. They're highly palatable, too. Me and all my doggie friends love them!
Jiminy Cricket Dog Treats
Jiminy's sells a variety of cricket-based dog treats. The original cricket cookies come in the original recipe or a peanut butter & blueberry recipe. While the chewy cricket treats come in a pumpkin & carrot recipe or a peas & sweet potato recipe. All varieties are grain-free, gluten-free, and corn-free with zero antibiotics or artificial colors, flavors, or preservatives. With just a little over 8 calories per treat, every dog can enjoy this tasty, sustainable treat!
Gaines Sweet Potato Treats
Gaines sweet potato treats have just the right amount of chewiness while also ensuring they're packed with the vitamins, nutrients, antioxidants, and fiber that all sweet potatoes contain naturally. Each bag of Gaines contains 100% natural sweet potatoes grown in the USA and no artificial flavors, preservatives, or sweeteners. Gaines is so healthy that you can actually read and pronounce all ingredients on the package!
Where to Buy
Check out all the dog treats we carry online or stop in at our Diamond Causeway location. Our trained and experienced staff will be happy to help you choose the best snack-snack for your pooch!
Woof,
Rex, The Original Hipster Hound