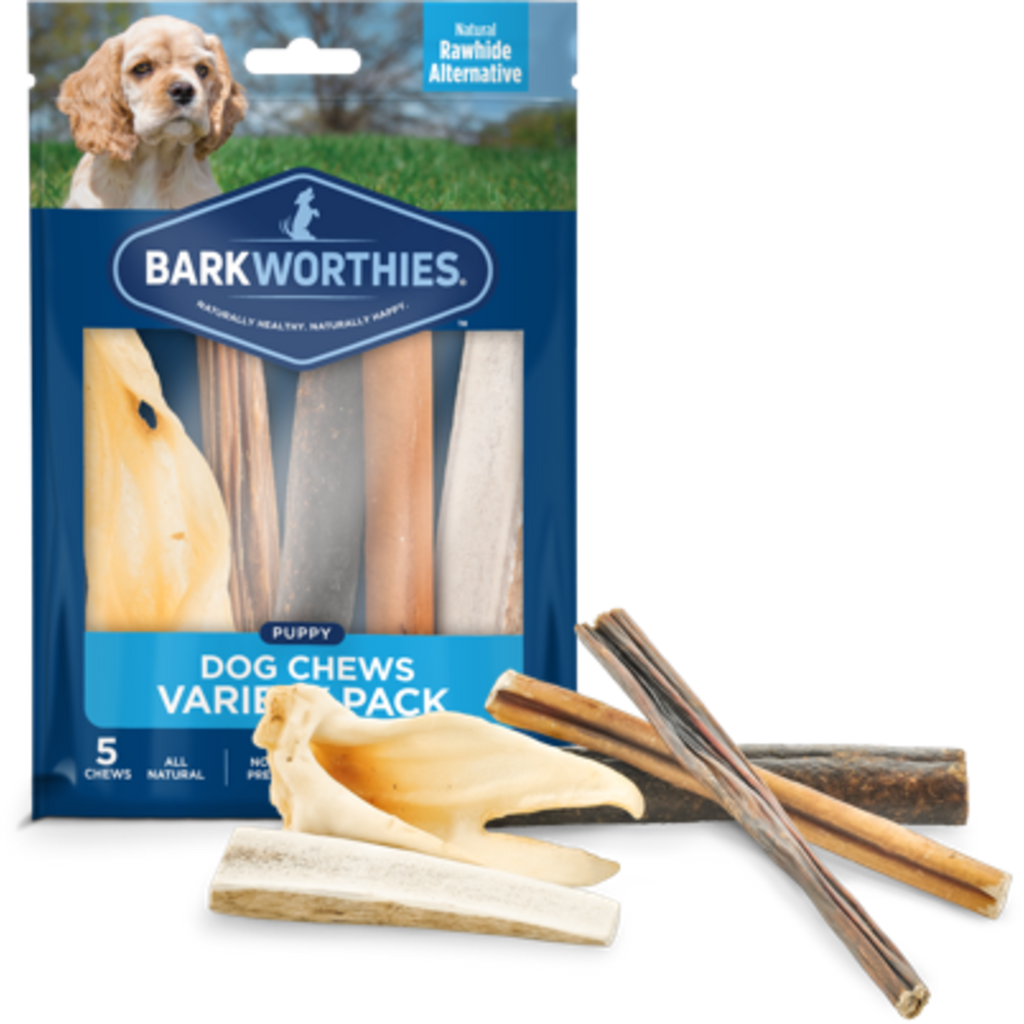 One of my all-time favorite hobbies is CHEWING! As a puppy, chewing on things I wasn't supposed to like shoes or the furniture got me into trouble, but my mom, Tonya, quickly redirected my passion for chewing to something that is actually good for me: Barkworthies. Now, I, Rex, THE Original Hipster Hound, have something to occupy my time AND keep me out of trouble! Learn more about Barkworthies below and how great they can be for your canine pal!
About Barkworthies
At Barkworthies, nutrition for dogs is just as important as nutrition for humans. Their winning formula combines naturally sourced products with unparalleled craftsmanship and quality. With no artificial preservatives, chemicals, or ingredients, Barkworthies chews and treats stand above their competitors. They combine responsible sourcing with nutrition and science to bring valuable nutrients into dogs' diets. Some benefits of Barkworthies include:
Sourced naturally from trusted suppliers
Premium formulas ensure that your dog receives their essential nutrients
Finest natural ingredients with no artificial preservatives or chemicals
Boasts a wide variety of products to support your dogs' happiness and health for years to come
Antlers
Antlers are the best all-natural, long-lasting dog chew. Naturally shed antlers from roaming elk and deer are simply collected, thoroughly cleaned, and cut to a premium size. Antlers are a low-mess, odor-free chew, and sized in accordance to the size of your dog. Learn more about antler type and cut:
Elk
Elk antlers are twice as large as deer antlers in both length and width.
Though large in size, elk antler tends to have a thinner outer core surrounding the marrow in the center of the antler, making elk antlers an excellent choice for dogs who are considered mild to aggressive chewers.
Deer
Deer antlers are typically smaller than elk as deer are about half the size of elk species.
Though smaller in size, deer antler tends to have a thicker outer core surrounding the marrow in the center of the antler, making deer antlers an excellent choice for dogs who are considered aggressive to power chewers.
Split
Split antlers are recommended for dogs that are considered mild to hard chewers.
Split antlers are a great "starter" antler because dogs learn to associate the antler with a tasty marrow center. Once a dog has had a split antler, they can graduate to a whole antler.
Whole
Whole antlers are recommended for dogs that are considered aggressive to power chewers.
The outer core of the antler provides a dense barrier for dogs to chew through to get to the marrow center.
Bully Sticks
Barkworthies' odor-free bully sticks are available in a variety of sizes and suitable for every dog's chewing needs. Bully sticks are made of all-natural beef for a premium chewing experience and provide the following benefits:
Single-ingredient
Highly digestible
Premium quality
Chewing action supports dental health
Long-lasting dog chew
Where to Buy
You can get your antlers, bully sticks, and more Barkworthies products at both our Echols Avenue and Diamond Causeway locations or on our website. Be sure to keep checking our shop and website frequently as we update our inventory often. You won't be sorry to sink your teeth into a Barkworthies chew!
Woof,
Rex, The Original Hipster Hound