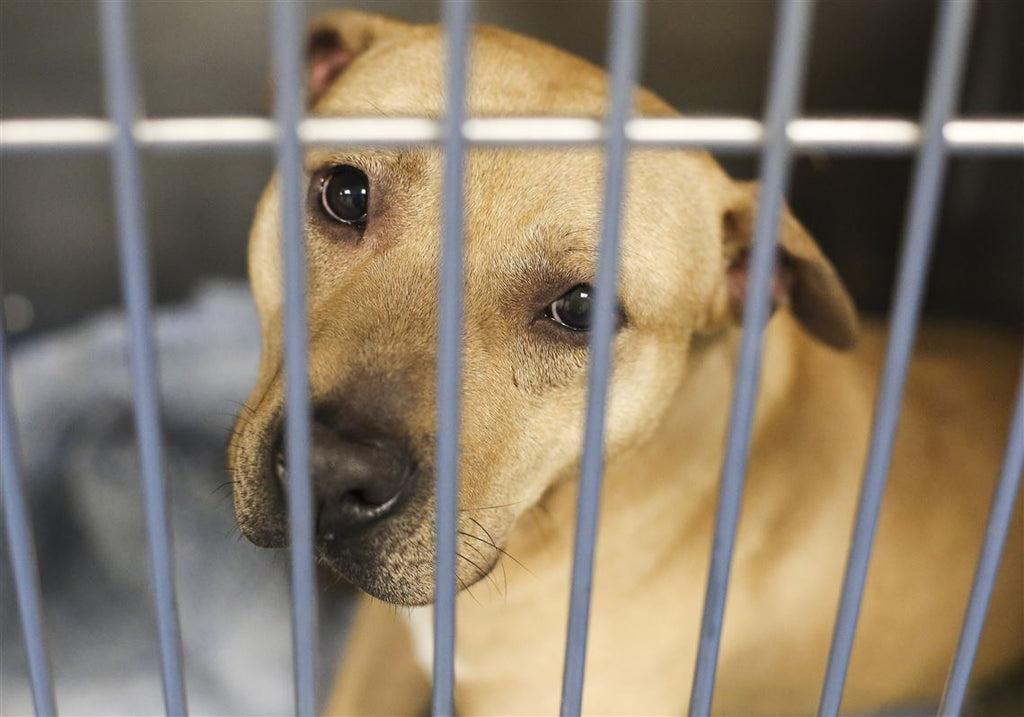 October is Adopt-a-Shelter Dog Month, and it may be obvious, but the best thing a human can do to support that cause is to adopt a dog from a shelter! A TON of my friends, including me and my SIX siblings, are rescued pets, and we are all AWESOME, but I understand that every family and situation is different. So let's talk about how wonderful it is to adopt a shelter dog and the many other ways humans can help!
Some Sad Facts
There are an estimated 3-4 million animals waiting in shelters every year to get the loving, forever homes that they deserve. However, each year in the United States alone, 2.7 million of those adoptable dogs and cats are euthanized because too few people adopt from shelters. The number of euthanized animals could be reduced dramatically if more people adopted pets. By adopting from an animal shelter, humans can help save the lives of TWO animals – the pet they adopt and a homeless animal somewhere who can be rescued because of the space that has been freed up.
Adopting from a Shelter
If you are ready to open your heart and home to an animal in need, PLEASE consider adopting a pet today! When you adopt, you get a healthy pet. Animal shelters are brimming with happy, healthy animals just waiting for someone to take them home. They are examined, vaccinated, spayed or neutered, and microchipped prior to adoption. In addition to medical care, shelter animals are also screened for specific temperaments and behaviors to make sure each family finds the right pet for its lifestyle.
Other Ways to Support Shelters
Donate: Not everyone can adopt a dog this October, but the good news is that you can still help find loving homes for pets in need by making a donation to your local shelter or rescue organization today. My human sister, Lucy, asks her friends and family to donate dog and cat food, toys, and bedding in lieu of presents for her birthday each year. It's a great way to get kids involved early in helping their community.
Fundraise: What better way to celebrate your love of dogs than to host a fundraiser in their honor? Host an event at a venue or online fundraiser to benefit your local shelter, and be sure to contact the shelter ahead of time so they know about it!
Volunteer: Volunteerism is an integral part of animal shelters and enables them to make a difference in the lives of thousands of homeless pets. Shelters could not exist without the time, effort, enthusiasm, and expertise that each volunteer commits to giving. All animal shelters provide thorough, hands-on training, and ongoing support to every volunteer.
Questions?
Call or stop by The Hipster Hound with any questions you may have about adopting or preparing your home for a shelter dog. My mom, Tonya, and the trained staff at The Hipster Hound know all about the local shelters and work with many local rescue groups. Let The Hipster Hound be your guide through saving the life of an innocent animal!
Woof,
Rex, The Original Hipster Hound