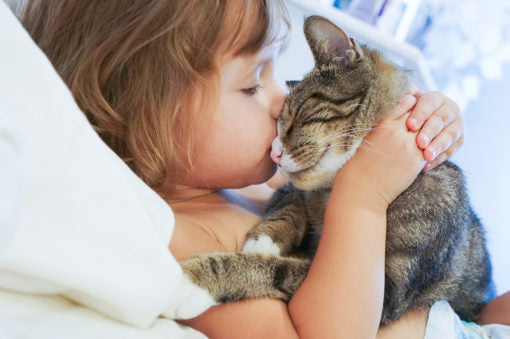 As THE original Hipster Hound, Rex, I have SO many friends at doggy daycare and all-around Savannah. We have the best time playing together, sniffing around, and eating our favorite treats. But let's get one thing straight, humans—just because I'm a dog, that doesn't mean I don't like cats. I LOVE cats actually, and I'm friends with a bunch of COOL cats and kittens!
December just so happens to be National Cat Lover's Month! And as a cat lover, I am recommending some ways for other cat lovers and parents to celebrate this national holiday all month long!
Upgrade Your Cat's Food
There's no time like the present to evaluate your cat's food. Does he seem to like what you feed him now? Does he have any allergies? Is he getting all the nutrients he needs from his current food? The Hipster Hound carries top-quality dry and canned cat food made with the freshest and finest ingredients for your feline friend. And to ensure your cat is getting everything his body needs, you can also pick up some Primal Frozen Raw Goat Milk. Goat's milk can be added to his food as a supplement to the vitamins, minerals, electrolytes, trace elements, enzymes, protein, and fatty acids he may be missing from his regular food alone. Cats deserve to love what they eat, so why not try something new?
Spoil Your Cat with Treats and Bling
What better way to show your cat how much you love him by treating him to a little tasty morse and a fancy new collar? He'll be purring in delight if you bring home treats and collars from The Hipster Hound. They have tasty treats that are sure to make your cat happy but also keep him healthy! And a fashionable new collar just in time for the new year will have him looking dapper and feeling confident!
Splurge on Catnip Toys
One of the simplest ways to show the love you have for your cat this month is with a new toy. Cats get bored easily, so a new toy will definitely pique his curiosity. The Hipster Hound offers CATNIP-infused toys, which are sure to drive him wild. He'll be tossing and flipping his new toys in the air, while you sit back and watch him be silly!
Protect Your Cat's Health
But the sweetest way to share your love this month is to be sure to keep your cat healthy. The Hipster Hound carries flea treatments and oral health kits to help your cat live a long, healthy life. He may not like having his teeth brushed, but if he only understood how important it was, he would be thanking you!
Woof,
Rex, The Original Hipster Hound