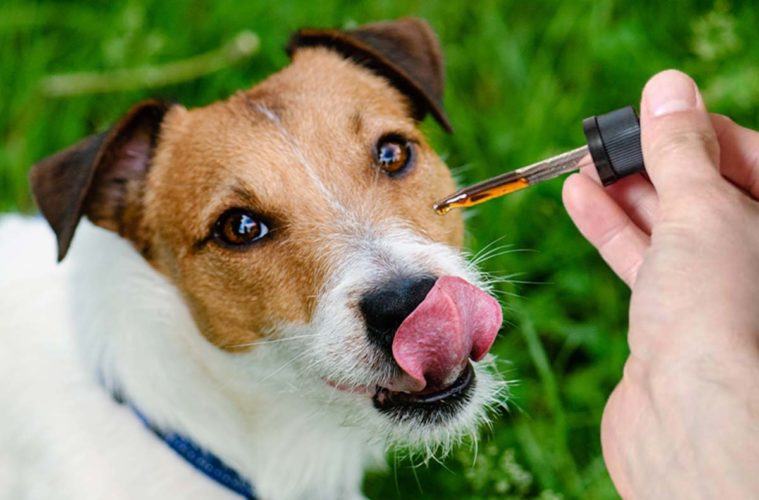 There's been a lot of hot gossip around the playards at The Hipster Hound doggy daycare lately about CBD oil. Some of my friends' humans were giving them CBD oil to help with a variety of ailments. Other humans are afraid for their dogs to take it. This seemed like a pretty controversial topic, so I had to find out for myself what all the CBD oil craze is all about.
What Is CBD Oil?
CBD, or cannabidiol, is a compound found in cannabis and hemp. It is essential to note that in most cases, CBD does not contain delta-9-tetrahydrocannabinol (THC), the compound that gives marijuana its psychoactive properties. In fact, most CBD products are derived from hemp and not from marijuana.
How Does CBD Affect Dogs?
Cannabinoids interact with the endocannabinoid receptors located in the central and peripheral nervous systems, which help maintain balance in the body and keep it in a normal healthy state.
While there's no definitive scientific data on using CBD to treat dogs, there's anecdotal evidence from dog owners suggesting it can treat pain, especially neuropathic pain, as well as helping to control seizures. CBD is also used because of its anti-inflammatory properties, cardiac benefits, anti-nausea effects, appetite stimulation, anti-anxiety impact, and for possible anti-cancer benefits.
Side Effects & Risks
While there's no scientific data on the side effects of CBD usage for dogs, there are potential side effects based on how CBD affects humans:
Dry mouth: Research has shown that CBD can decrease the production of saliva. For dogs, this would manifest as an increased thirst.
Lowered blood pressure: High doses of CBD have been known to cause a temporary drop in blood pressure. Even though the drop is small, it might create a brief feeling of light-headedness.
Drowsiness: Dog parents have used CBD to treat anxiety. The calming effect of CBD can also cause slight drowsiness, especially when using higher doses.
Any medication or supplement carries the risk of a reaction. It is always advisable, when humans give their dogs something new, to start out with small amounts and then closely monitor the effects. And always check with the veterinarian first.
So my conclusion? I find CBD oil to be a beneficial supplement to any dogs' diet who may be experiencing a number of health issues. To each his own! What's convenient for me is that The Hipster Hound carries CBD oil and CBD infused treats, and their trained staff, including my mom, can help answer any questions dog parents may have about CBD oil and treats!
Woof,
Rex, The Original Hipster Hound