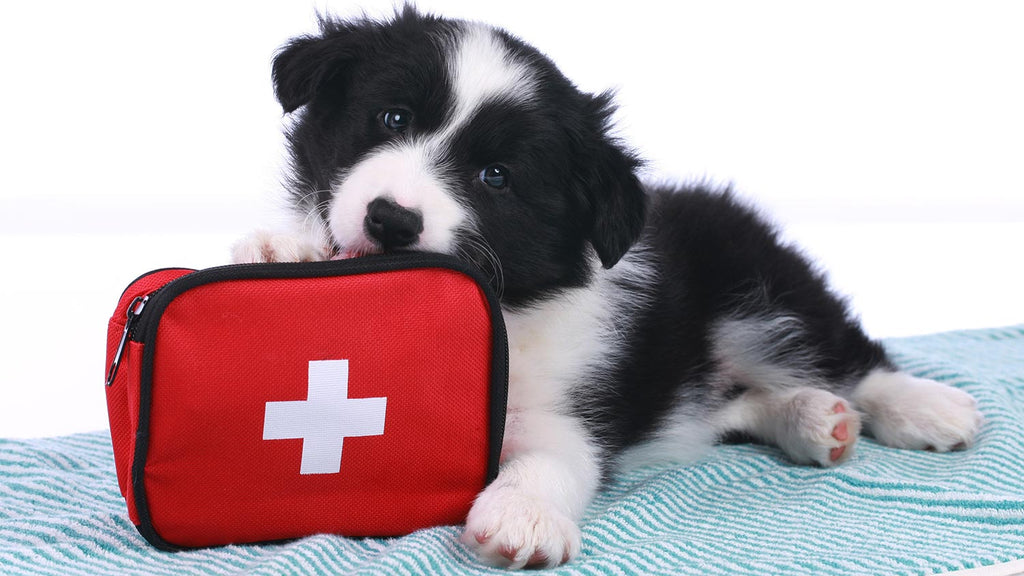 April is National Pet First Aid Awareness Month, a month dedicated to teaching pet parents about providing emergency care to their animals. In general, it's always a good idea for parents to bring their pet to their veterinarian if he gets hurt or sick, but if you find your fur baby in an emergency, you could save his life if you administer CPR or first aid.
However, after she opened The Hipster Hound, my mom, Tonya, learned that most pet parents don't know how to give CPR or first aid, let alone that there are special techniques specifically for pets. That's why my mom has teamed with PetSaver™ to offer a pet CPR and first aid class at The Hipster Hound!
What Pet Owners Should Know About First Aid
The first thing all pet parents should understand is that prevention is the best medicine. While you can't stop all accidents from happening, you can take steps to reduce the dangers and risks your pet faces every day.
All pet parents should be familiar with household items that could cause choking, injuries, or accidental poisonings in their animals. These are some of the most common causes of emergency vet visits every year.
Of course, you should also have a pet first-aid kit stocked and ready, just in case. If you haven't checked your kit in a while, you may want to make sure that the supplies inside haven't expired. If we don't use first-aid kits for a while, sometimes we forget to restock them or replace expired items. This month is a good reminder to do that.
Pet First Aid at The Hipster Hound
The Hipster Hound holds pet CPR and first aid classes throughout the year to give pet parents valuable information about the care and safety of their animals. The PetSaver™ Training class will include the importance of pet first aid, ten situations that require immediate veterinary care, and three methods of CPR. Many former students credit PetSaver™ Training for helping them to save their dogs and cats from life-threatening situations.
This wide-ranging class provides excellent training for pet parents and offers tools that can make a life-and-death difference. Are you prepared for unexpected emergencies? Can you help your pet and provide the appropriate care? Your pet is counting on you!
The PetSaver™ Training class is taught by Savannah's only certified PetSaver™ Training instructor. PetSaver™ Training is offered through Pet Tech®, which has been teaching CPR, first aid, and care for dogs and cats for more than 20 years. The class includes a PetSaver 40-page handbook, and upon successful completion, each participant will receive a certificate and wallet card.
Learn more about the Pet Saver CPR & First Aid Class online or stop by The Hipster Hound's two locations to speak with a PetSaver™ trained employee today. Stay safe out there!
Woof,
Rex, The Original Hipster Hound